About Us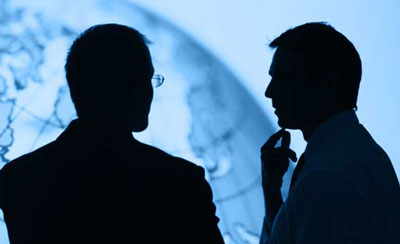 Lucky Industries was established in the year 1997 as a sole proprietorship firm at Ludhiana, Punjab (India). We are involved in manufacturing and supplying an extensive range of Saw Machines and Wood Working Machines. These machines are widely appreciated for their durability, efficiency, automatic control, smooth cutting, easy operations and low maintenance costs. We implement stringent quality norms throughout product development to ensure development of precision assured machinery.
Our company has set milestones in the industry under the leadership of Mr. Raghuvir Singh (Proprietor). He is backed by a wealth of 35 Years experience in this respective domain, which allows him to make sound business decisions. Further, his ability to emerge winner in challenging situations makes him a source of inspiration for many other. In a whole, Mr. Raghuvir Singh has played the role of our mentor with utmost perfection.
With an excellent team like ours, goals are easily and effectively accomplished. We are proud to have a team of intelligent, hard working and deft professionals, who leave no stone unturned to achieve the set organizational goals. They follow predefined industrial standards while the execution of various jobs. We are backed by capable quality controllers, researchers, technocrats, skilled workers, delivery boys, sales and marketing staff and more. Owing to the availability of adequate resources, our professionals are able to attain high quality standards. Further, we furnish the organizational requirements and demands of our professionals in a prompt manner. This way, we are able to sustain the confidence of team members on our organization.
We have robust infrastructural base that includes production unit, quality testing laboratory, warehousing unit, sales and marketing unit and administration unit. Cutting edge technologies are installed at our production unit, which assists us in designing, fabrication and assembling different machine parts. The expert guidance of technocrats enables us to streamline the manufacturing process. Different types of saw machines and wood cutting machines are engineered within the estimated time frame at our premises. We ensure our technologies are kept up-to-date and are judiciously utilized.
INFRASTRUCTURE
Sprawling over a large area, the state of the art infrastructure is the most credited feature of our organization. It houses our proficient team and accommodates technically advanced machinery. Moreover, our infrastructure assists in proper production of goods in bulk quantities that too within stipulated time frame.
TEAM
Our business endeavors are supported by a proficient team which is well acknowledged with the production, packaging, and distribution processes. Our team works with proper co-coordination with each other and thus serves the best in terms of quality, packaging, and distribution.
OUR MISSION
To be at the cutting-edge of technology both in terms of physical and intellectual resources, to create value for our stake-holders through growth & innovation.
Nurture a culture of dynamism and learning that provides all employees with an opportunity for professional as well as personal growth.